The beekeeping business already had its first small steps late in the 1970s, though with some trial and error and a little pause, it became the main farm business during the 80s. Since late 1980s, honey bees have been the main husbandry animal at the farm until 2021, that previously had hosted even horses and pigs!
From little age, I along with my siblings, always had to help our father with the chores, such as labelling glasses for sale, preparing frames for the hives. A lot of great memories and the beauty of working with nature was settled rather early. This eventually led to the take-over of the farm in 2015, and we rebuilt the beekeeping business with careful steps after my father´s passing in 2013. Providing for local and regional customers became the primary motive these years and we never really had enough honey to supply to the market these years.
In 2021 the production had to change. In newly renovated production rooms, Inderøyhonning now even accepts honey nectar from local producers and finish the processing inside. The honey is from the same areas as they have been since my father´s time and the focus is providing you with a natural, pure product made with (the sweetest) quality and care.
From 2023, you can now purchase our candle products through the online store and other selected stores. We look forward to provide you with candles giving you the lovely scent of beeswax and pure nature to you!
If you are curious to what honey actually contains besides being sweet, read here: About honey
Or if you want to know more about the beeswax candles and why it can be a great choice for you, read here: Our beeswax candles
Below: Sigbjørn Kvam on one of many trips to the island of Hitra with the bees. Transporting bees must be done with care! Hitra is where we collect the heather honey, a remarkable flavor-rich honey.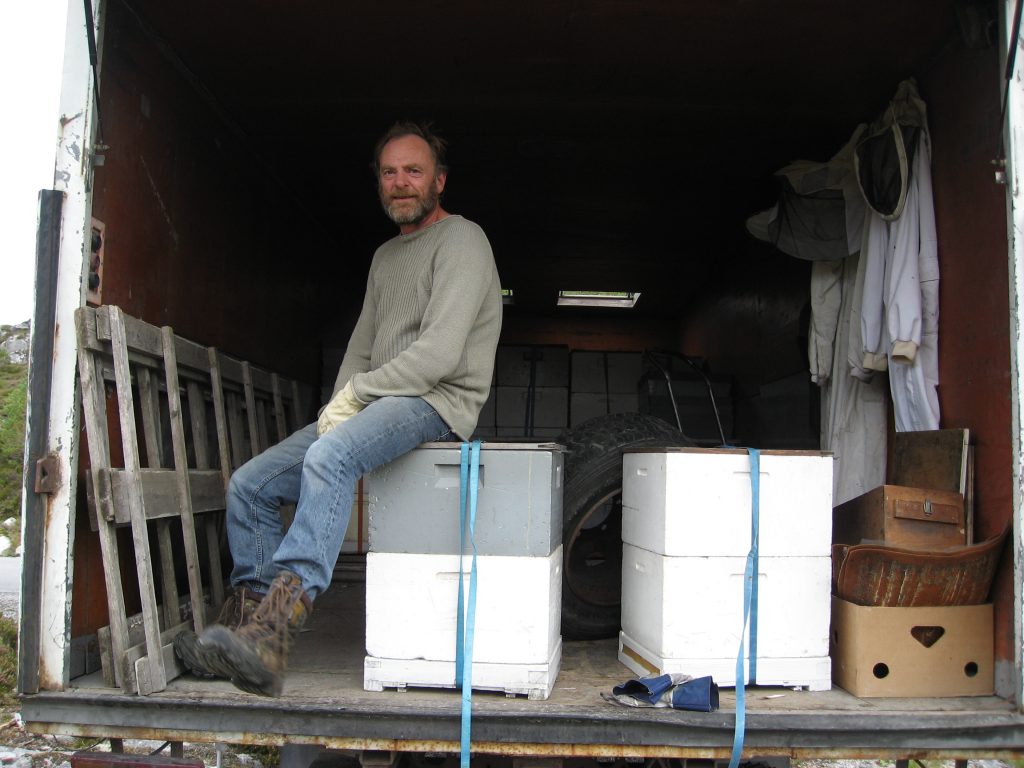 Honey not only tastes incredible and is beautiful to the eye, but it is also made by some of the evolutionary masters of our world. The bees have existed for more than 120 million years!